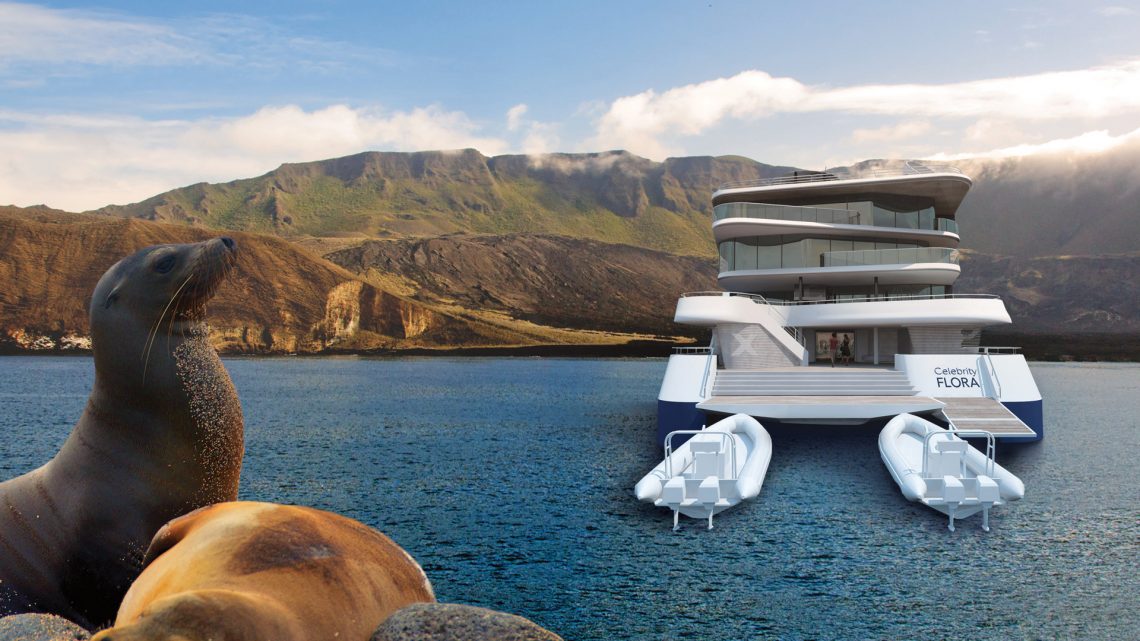 Sail the Galapagos Islands with Celebrity Cruises and receive 20% off + get FREE FLIGHTS up to $750/person!*
Whichever stunning vessel you choose for your Galapagos vacation, one of the best features is that they're all-inclusive. We've thought of everything you need to relax, enjoy, and explore this distinctive chain of islands. From packages that include 5-star accommodations in Quito and flights to and from the Galapagos Islands, to award-winning shore excursions guided by certified Naturalists that uncover the best of each island—Celebrity Cruises is with you all the way.
Meals? Check. Drinks? Absolutely. Tips? We've got them covered. When you join us on a voyage of discovery in the Galapagos Islands, we provide everything you'll need. We've made your vacation all-inclusive, making your trip as convenient, relaxing and memorable as possible.
OFFER
Save 20% on cruise fares
Round-trip airfare from the US or Canada to Galapagos when booking Flights by Celebrity
APPLICABLE PRODUCTS
10-, 11- and 16-Night Galapagos Packages aboard Celebrity Flora, Xpedition, and Xploration.
---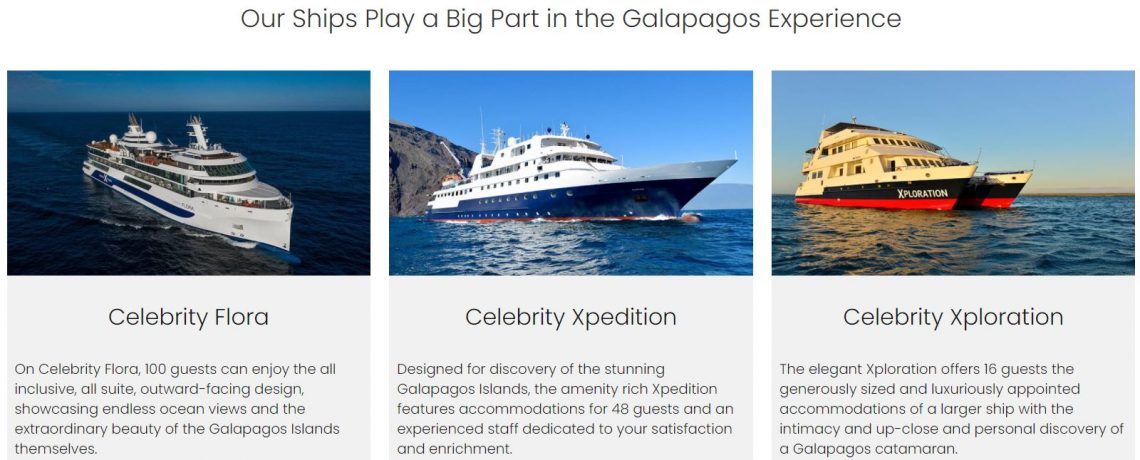 ---

---
---
Terms & Conditions:
Savings Offer ("Offer"): Applies to new bookings made November 1, 2022 – March 31, 2023 ("Offer Period") for Galapagos sailings departing 11/05/22– 12/29/24 ("Offer Cruise or Cruise package"). Offer provides 20% off the Standard Rate cruise fare for the first and second guests in the same stateroom on 7-Night, 10-Night, 11-Night, and 16-Night sailings. No promo code required. Offer is combinable with Captain's Club Offers, Flights On Us offer, and the Galapagos Loyalty Discount Offers. All other charges, including but not limited to, cruise taxes, fees and port expenses are additional and apply to all guests. To redeem contact your travel professional, or Celebrity Cruises at 1-888-751-7804, or book online at Celebritycruises.com. Offer is subject to availability, which varies by sailing, capacity controlled, and subject to change without notice, capacity controlled, non-transferable and not applicable to charters and contracted groups. Offer applies to new, individual bookings and group bookings named and deposited during the Offer Period. Refer to Cruise Ticket Contract for additional terms and conditions.Flights on Us ("Offer"): Cruise must be booked between 11/01/22 and 03/31/23 (Offer Period). Offer applies to select 10, 11 and 16 night Galapagos cruise packages aboard Celebrity Flora, Celebrity Xpedition, and Celebrity Xploration departing between 11/05/22 and 12/29/24 ("Offer Package"). Offer includes economy or business class round trip air fare valued at up to $750 per person, including air taxes and fees, departing from US or Canadian gateways, booked via Flights by Celebrity. Offer applies to the first and second guest in the stateroom for new individual bookings, is subject to availability, subject to change, capacity controlled, non-transferable, combinable with Loyalty Discount, and the Galapagos Savings Offers, and may be withdrawn at any time without notice. Air must be booked via Flights by Celebrity during the Offer Period. Offer applies to round-trip air travel to/from U.S. and Canadian gateways.  To redeem, guest must purchase a qualifying Offer Package and book round-trip air travel with Flights by Celebrity by calling 1-800-533-7803; cruise booking number required to purchase air travel. Promo name FLYGALAPAGOS. Guests in the same stateroom may book different flights. Guests with independent air arrangements may choose a $500 per person cruise fare savings instead of airfare via Flights by Celebrity. Promo name GALAPNOAIR. Air offer is not applicable to 7N Galapagos.Cancellation of Air Tickets: Air tickets may be purchased on a non-refundable or refundable basis and are each subject to the cancellation terms of the applicable airlines and Flights by Celebrity. If a non-refundable air ticket is cancelled, the amount of the air ticket will be added to the reservation to be covered by the guest known as "Offer Credit Recapture". If air tickets are purchased on a refundable basis, the Offer Credit Recapture does not apply. Single occupancy guests paying 200% cruise fare are eligible for Offer and will qualify for air fare valued at $750 or $500 cruise fare savings. Offer open to residents of the United States or Canada. Refer to Cruise Ticket Contract for additional terms and conditions. Celebrity reserves the right to cancel the Offer at any time, correct any errors, inaccuracies or omissions, and change or update fares, fees and surcharges at any time without prior notice. ©2022 Celebrity Cruises Inc. Ships' registry: Malta and Ecuador.